Increase the Speed and ROI of Your Connectivity Testing with Automation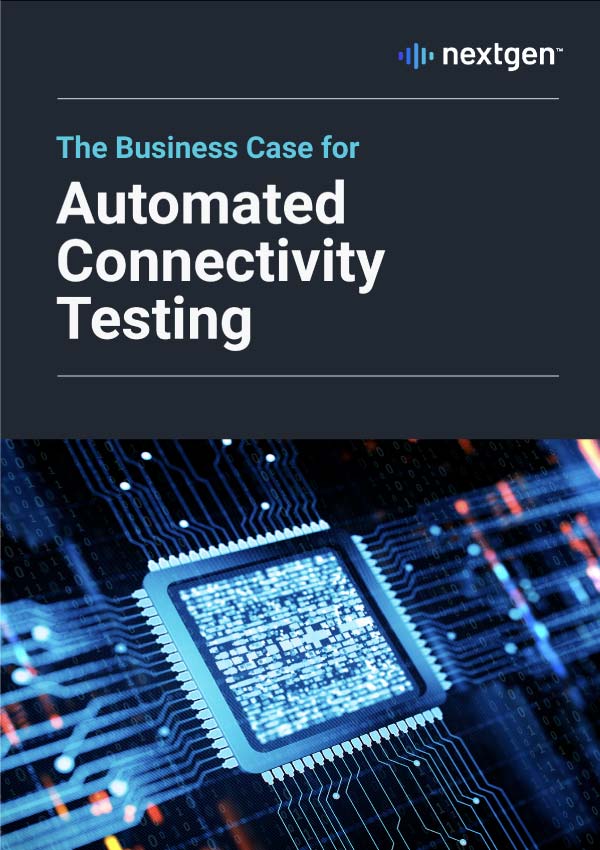 This guide explains the value of automation in the testing process and helps to build the business case for it. Learn how to use automation to test faster and more robustly than ever to create world-class connected products.
Get your copy today to learn:
Why automation is a must-have in interoperability testing
The business risks of not investing in automated testing
How to calculate the ROI for automated testing
Download the guide
What's Inside This Guide?
Automation in interoperability testing is proven to secure competitive advantages, increase user satisfaction and reduce long term customer service issues. Download your copy of this eBook to unlock the insights and build the business case you need to embed automation into your testing process.
Discover the changing role of automation in interoperability testing.
Determine the right approach for your business - manual, hybrid, or fully automated testing.
Understand the risks of ignoring the use of automation in interoperability testing.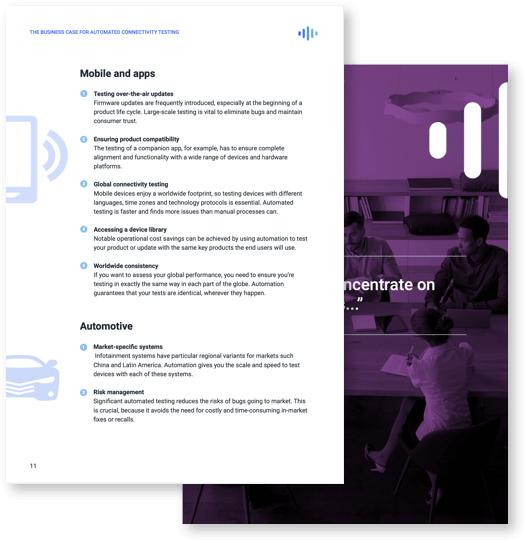 Learn how investing in automated testing adds demonstrable benefits across key industries
Understand which functions will benefit most from testing automation and how.
Explore return on investment calculations for your automated testing
About The Author
Nextgen is one of the world's leading experts in connectivity intelligence.
Headquartered in the United Kingdom with test labs around the world, its team of specialists work to promote better connectivity between devices and technologies by using intelligent test systems and cutting-edge test automation.